Sairai-in Temple (Daruma Temple)
Temples and shrines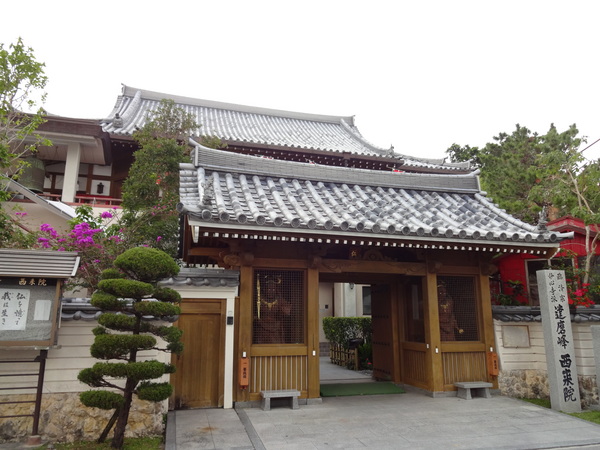 Sairai-in Temple is located in Akata-cho, Shuri, Naha City, Okinawa, and affliated with the Nyoshinji-Temple School of the Rinzai Sect.
Basic information
Address

903-0813

1-5-1 Akata-cho Shuri Naha Okinawa

TEL

098-884-1077 (English is not supported)

Close day

None

Charge

Free

Parking

Parking is available.

Access information

About 5 minutes from the Yui Rail Shuri Station.
Additional Information
Academic information

Sairai-in Temple's founder is Kikuin Soui; and its sango (honorific mountain name prefixed to a temple's name) and jigo (temple name) are Darumaho and Daruma Temple respectively. Conventional histories say that Sairai-in Temple was built between 1573 and 1619, but it was actually erected earlier than those dates and the main object of worship was Kannon Bodhisattva. Originally, it was located in Gibo-cho, Shuri, but it was relocated to the current location in the Meiji Era. Then, it was destroyed in the battle of Okinawa, but restored soon afterwards. The temple still draws many visitors who would pray for health or for pregnancy, and some of whom are on a Terama-i tour (people visiting temples while learning about their own guardian Bodhisattva and offering thanks.)