Gokoku-ji (Gokoku Temple)
Temples and shrines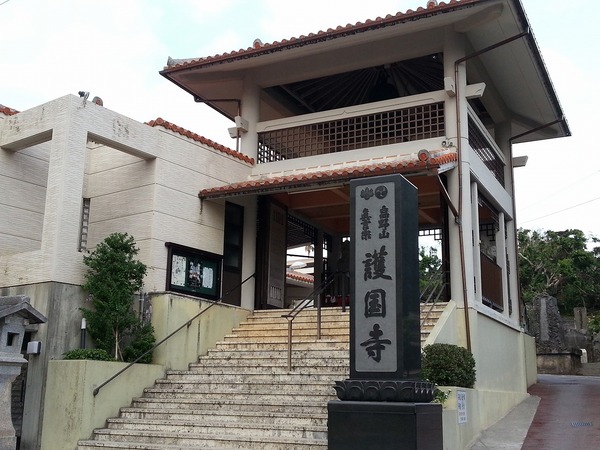 Gokoku-ji (Gokoku Temple) is affiliated to the Koyasan Shingon sect and located in Wakasa, Naha City. The sango (honorific mountain name prefixed to a temple's name) is Naminoue-san, and the honorific temple name is Sanko-in. The principal image is Sho Kanzeon Bosatsu (Kannon).
Basic information
Address

900-0031

1-25-5 Wakasa Naha Okinawa

Business hours

Hours for visiting the main temple: 6:00 - 18:30.
Information desk: Open from 8:00 - 18:30.

Close day

Nothing in particular.

Charge

Free

Parking

None

Access information

About a 16-minute walk from the Yui Rail Asahibashi Station.
Naha Bus
A 5-minute walk from the Nishinjo gate or Uenokura bus stop.
Additional Information
Academic information

Being designated by Ordinance No. 407 of the Home Department as a Shrine temple, Gokoku-ji (Gokoku Temple) is the oldest temple among any of the other temples still existing in Okinawa. Main events carried out at Gokoku Temple are annual festivals of the Spring and Fall Great Festivals, the June 23rd Memorial Service for the War-dead of the Battle of Okinawa, and the Memorial Service for the Souls of the Dead on August 15th, every year. In addition, the monthly observances on the 1st and 23rd of every month are held.