Utinda
Historic sites
History
Nature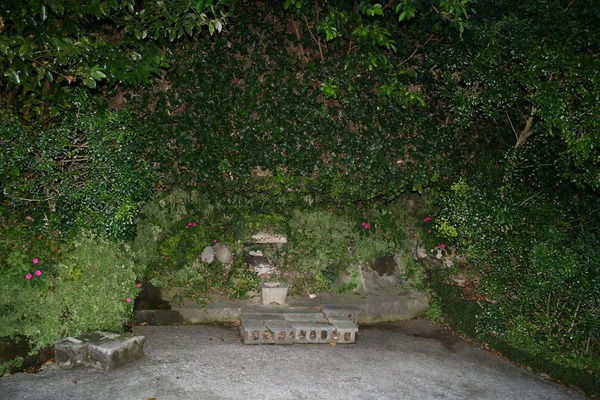 It once was a very valuable water source for Naha because Naha had only salty water available.
Basic information
Address

900-0027

18 Yamashita-cho Naha Okinawa

Business hours

Nothing in particular.

Close day

Nothing in particular.

Charge

Free

Parking

None

Access information

About a 7-minute walk from the Yui Rail Onoyama Station.
Additional Information
Academic information

Naha, once called "Ukishima" in the Ryukyu Kingdom era, only could obtain salt water even from the wells dug up. Because of this, people relied on the spring water of Utinda, which was located on the opposite shore, as drinking water. The water drawn from Utinda was carried to Ukishima by boat. It was a very important place during the Ryukyu Kingdom era because the kingdom government established a law that required to dispatch troops to Utinda to protect and secure the water source in case of emergencies such as a pirates' invasion into Naha Port.