Muraya, Shuri Kinjo-town
History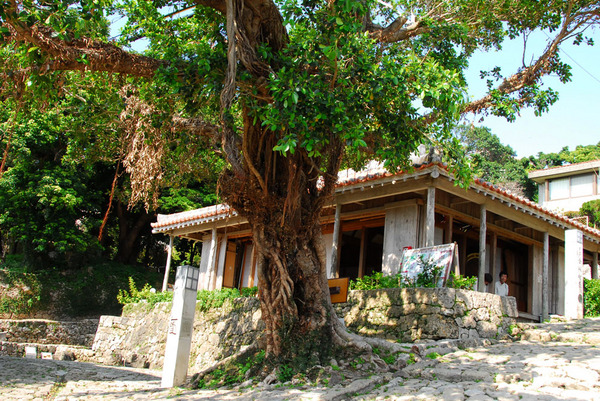 A village's public square was called Hiija-mo in the old days.
Basic information
Address

903-0815

2-7 Kinjo-Cho Shuri Naha Okinawa

Business hours

9:00 - 18:00

Close day

Open all year

Charge

Free

Parking

Paid parking space is available in neighborhood.

Access information

Take the "Yui Rail" from Naha Airport, get off at Shuri station. A 19-minute walk.
Take #4 or # 15 bus, get off at Ishidatami (cobbled path) bus stop. A 9-minute walk.
Additional Information
Academic information

Today, a local community hall is built here. Hijaamo used to be a place for young villagers to strengthen their body with Okinawa sumo (wrestling) or stone-made weights, in prewar days. In older days, there was also Kinjo town's sacred grove, as told by oral tradition. There was Kanagushiku-hiija next of Hiija-mo; that's why it is called Hiija-mo.

Quote

The origin and name of Shuri by Norio Kudeken.