Kankuu Kankuu (Stone-carved Shisa)
History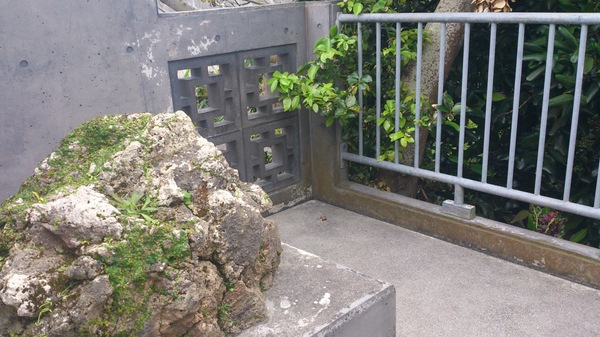 Stone-carved Shisa that protects the village from disasters and evil spirits.
Basic information
Address

902-0073

1-34-6 Uema Naha Okinawa

Business hours

Nothing in particular

Close day

Nothing in particular

Charge

Free

Parking

None

Access information

Take the "Yui" Monorail from Naha Airport and get off at Asato Station. A 41-minute walk. By bus, take bus #2 or #3 and get off at the Uema bus stop. A 5-minute walk.
Additional Information
Academic information

This stone-carved Shisa is called "Kankuu Kankuu," its tradition being passed down from ancient times at Uema village. It is not known by whom and when the Shisa was made. Uema Village currently has one wooden Shisa and three stone Shisas enshrined as a guardian deity. There were originally five stone-carved Shisas, but two of them were destroyed during the Battle of Okinawa. This stone-carved Shisa is said to be installed for "keeshi (warding off the attacks)" from the Nanzan (Southern Kingdom) Yaese Gusuku (Castle), and also plays the role of a guardian protecting the village from evil spirits and disasters. Uema Village participated in many wars against the Southern Kingdom's troops. The stone-carved Shisas were set up to expel evil spirits from the enemy, all facing toward the south with a glare.

Quote

A KankuuKankuu's sign is installed by the Uema Local Office (Jichikai) (at the site)