Naha Station site (Current bus terminal)
History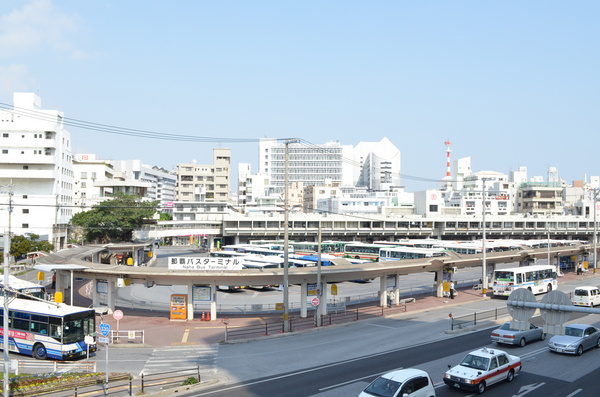 This is Okinawa's first railway, which was operated for only 31 years and ended its operation at the end of the Battle of Okinawa.
Basic information
Address

900-0021

1-20-1 Izumizaki Naha Okinawa

TEL

098-867-2707

Current, Naha Bus Terminal Co., Ltd.

Business hours

Nothing in particular.

Close day

Nothing in particular.

Charge

Free

Parking

None

Access information

Take the "Yui Rail" from the Naha airport. Get off at Asahibashi Station.
Additional Information
Academic information

The station started its operation in December 1914, for the Yonabaru Line. The railway was extended to the Kadena Line and the Itoman Line. Those railways contributed to Okinawa's modernization and played a key role in land transportation. However, the station and its facilities were burned down by the Ju-Ju Air Raid in 1944, and, essentially, the rail system was destroyed, in March 1945. The U.S. military maintaind and developed the area, but the remains of the station were demolished. Ryukyu limestone "Nakajima no Oishi" on the bus terminal premises is the only thing which has been left standing at the original place. The limestone was designated as a national treasure by Okinawa Prefecture.