Former Site of Urukunun-dunchi
Historic sites
History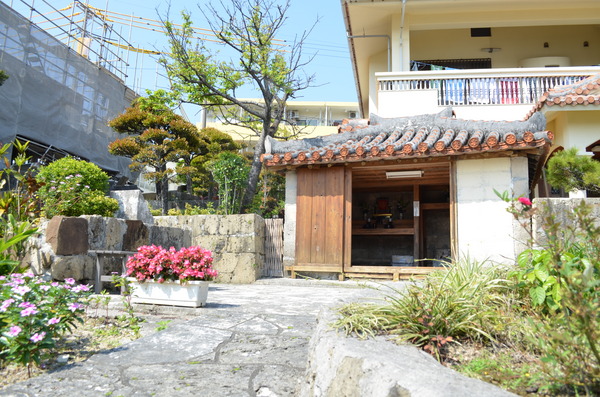 Remains of Noro's Residence in Orokumagiri-oroku village. Who assigned as Noro by Shuri Royal government in Ryukyu kingdom era.
Basic information
Address

901-0152

161 Oroku Naha Okinawa

Business hours

Nothing in particular

Close day

Nothing in particular

Charge

Free

Parking

None

Access information

A 10 minute walk from the "Yui rail" Onoyama station.
A 1 minute walk from the Daini-Oroku bus stop.
Additional Information
Academic information

Remains of Noro's Residence in Orokumagiri-oroku village. Who assigned as Noro by Shuri Royal government in Ryukyu kingdom era. Noro is officially recorded as "Norokumoi" however it called "Noro" or "nuru" commonly. Noro managed Uchimaa (rice plant and wheat festival), farming ceremony and, other villege's rituals in 1-3 villages where the Noro in charged. In between 15th-16th century, Noro organization established and Kikoeookimi assigned as top. Since then, the government assigned Noro each village from Okinawa main island and include Amami-oshima, Yaeyama islands. (Noro called Tsukasa in Yaeyama and Miyako) Noro assigned each village of Oroku, Gima, Akamine, Omine and, Gushi then, they directed village ceremonial events and rituals in neighbourhood villages. And, those of Noros were belonged to Orokumagiri district.

The Teruyas house name called "Noro-Dunchi". During the kingdom era, Oroku Noro assigned from the Teruyas for generations. When Okinawa prefecture established in 1879 (the 12th year of Meiji era) the Noro system assigned by royal government abolished. However, there are areas like Oroku, the Oroku Noro dunchi is still works and Noro is succeeding even today. They are directing local ceremonial events. In addition, The Teruyas keeps prewar landscape like cobblestone street and stonewall in next of their mansion, those landscapes telling us the scene of once upon time of Okinawa. And, the building located in front of main building called "Meenu-tunchi"(front tunchi) and enshrined "Noro Hinukan" (God of Kitchen or Flame).

Quote

Naha City Museum of History