The bullet mark on Old Nakagusuku Udun's stone wall
Historic sites
History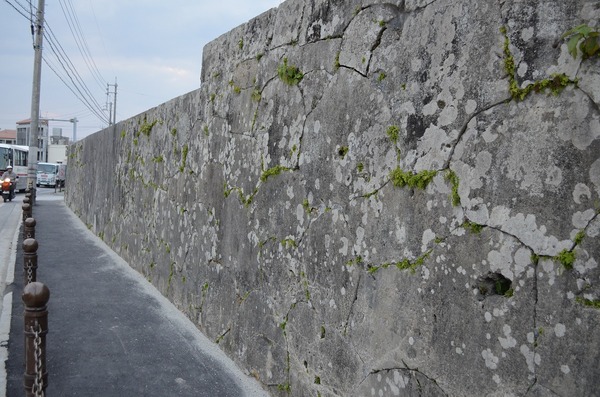 It was the Prince's mansion of the Ryukyu Kingdom era. Bullet marks were left on the stone wall.
Basic information
Address

903-0823

1 Onaka-cho Shuri Naha Okinawa Near Ryutan Pond

Business hours

Nothing in particular.

Close day

Nothing in particular.

Charge

Free

Parking

None

Access information

About a 3-minute walk from the Yamakawa bus stop.
Additional Information
Academic information

Old Nakagusuku-udun (palace) was Prince Nakagusuku's mansion of the Ryukyu Kingdom era. It was built in the early sixteenth century and, stood as the palace of heirs for over 200 years. But the facilities were burnt down during the Battle of Okinawa and only the bullet marked stonewalls are left. The old Nakagusuku-udun site was discovered during Shuri High School's renovation. Today, the government is planning to reconstruct the Nakagusuku-udun.