Ryukyu Shimpo Newspaper Museum
History
Museum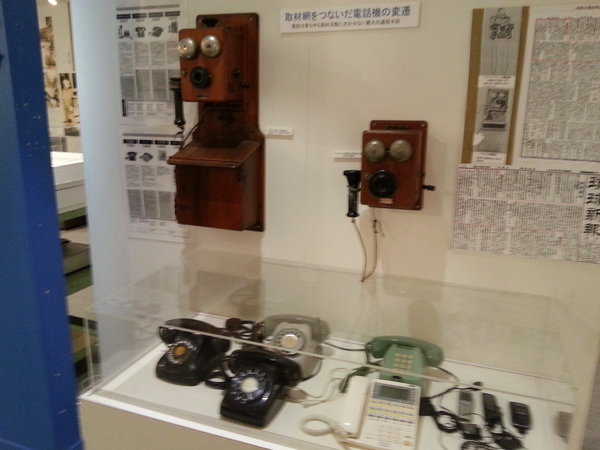 The Ryukyu Shimpo Newspaper Museum, located on the third floor of the newly-built Ryukyu Shimpo Headquarters building, opened in April 2005, the date of which also marks the completion of the new building.
The museum shows the history of the newspaper company founded in 1893 publishing the first newspaper in Okinawa, as well as of the period over the prewar, the Battle of Okinawa, the US military administration, and the reversion to Japan.
There are also exhibitions of old equipment from which you can learn the conditions of the newspaper company of previous times. The pieces of equipment on display are instruments used for interviews concerning editing and publishing newspapers, a photo-composer, a letter board, a composition machine and the like.
The exhibitions as of February 2013 at the museum are as follows:
・The progress after the Battle of Okinawa
・History of the Ryukyu Shimpo
・The progress of the Newspaper: The Battle of Okinawa and U.S. bases and the Newspaper
・Process of making a newspaper
・Type-printing era: History of newspaper production
Basic information
Address

900-0005

905 Ameku Naha Okinawa Ryukyu Shimpo Building 3rd floor

TEL

098-865-5311 (English is not supported)

Business hours

Open from 10:00 - 17:00

Close day

Closed on Sundays and Holidays.

Charge

Free admission
Need to go through the front desk at admission.
Please stop at the reception desk on the first floor lobby, before entering the museum.

Access information

Head north from Naha Airport on Route 58. It is in the Ameku District and on the 3rd floor of the Ryukyu Shimpo Headquarters building.