Matsuyama Park (Including monuments of Matsuyama National Elementary School, cradle of Kume Village, Shiraume Girls, Kensei Higaonna Kanryo Chojun Miyagi, and Well of Yuna)
Historic sites
History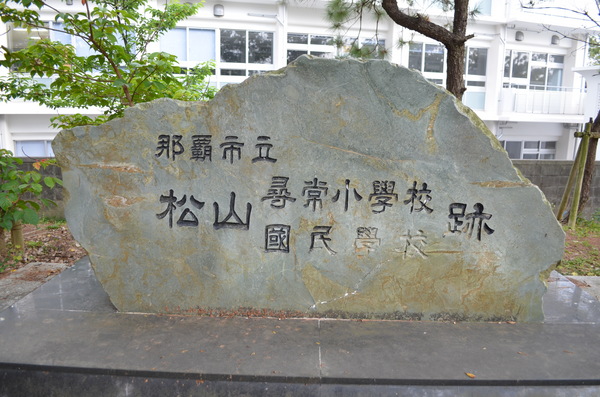 The park is across from the Fukushu-En which is a popular site among foreign tourists. Trees grow luxuriantly, and people gather around the fountain to cool off on summer days. Rental tennis courts and large athletic tracks are the best place for sports. The park is a resting place for local people to escape from the bustle of the city. Memorial monuments are in the park such as a cradle of Kume Village, the Matsuyama National Elementary School site, a monument of Chojun Miyagi a founder of the Karatedo Gojuryukai, a monument of the wise man Kanryo Higaonna, Kensei Chojun Miyagi. A statue of Shiraume Students (Shiraume no otometachi) is at the Second Girls High School site.
Basic information
Address

900-0032

1-17-1 Matsuyama Naha Okinawa

TEL

098-951-3239

Park Administrative Office

Business hours

Nothing in particular

Close day

Nothing in particular

Charge

Free

Parking

Available

Access information

A 7-minute walk from the monorail Kencho-mae station.