Remains of the First Nakagusuku-udun
History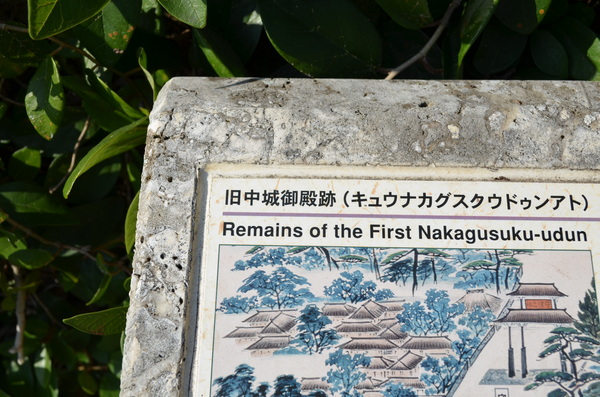 Remains of former Ryuku kings successors' mansion. It was built in the King Shohou period (1621-1640) and was used as the successors' mansion for over 200 years.
Basic information
Address

903-0823

1 Shuri Onaka-cho Naha Okinawa Samukawa-dori street, on the Prefectural Shuri High School fence side.

Business hours

Nothing in particular

Close day

Nothing in particular

Charge

Free

Parking

None

Access information

A 3-minute walk from the Yamakawa bus stop.
Additional Information
Academic information

Remains of former Ryuku kings successors' mansion. It was built in the King Shohou period (1621-1640) and was used as the successors' mansion for over 200 years. When the successors' mansion moved to north side of Ryutan (present prefectural museum), in 1875, the site became the "Shimunu Yakuen" (herb garden). After the abolishment of clan prefecture system 1879, Okinawa Ordinary Junior High School (later, the prefecture's first junior high school) was established there, in 1891. After the Battle of Okinawa, it became to Shuri High School's land.

Quote

Naha City Museum of History