Kyuhan Nuka
History
Nature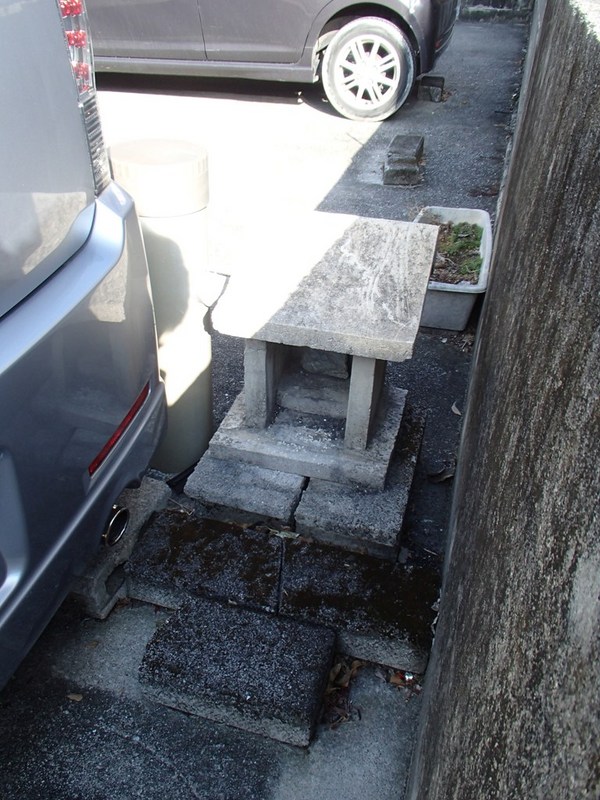 The village Ga (communal well) that was mainly used by the nine groups of Oroku settlements.
Basic information
Address

901-0152

343 Oroku Naha Okinawa Across from the Teruya shop

Business hours

Nothing in particular

Close day

Nothing in particular

Charge

Free

Parking

None

Access information

Get off the "Yui Rail" at Onoyama-kouen Station. A 6-minute walk away.
Take the bus route No. 9, or No. 11, and get off at Oroku Iriguchi bus stop. About a 3-minute walk.
Additional Information
Academic information

It is on the Oroku Nakamichi, but there is no longer a well; at the back of the parking lot, there is a small concrete shrine with a pipe to represent the well; this well has become a place of worship.
Before the war there were nine groups in the Oroku district (currently ten groups), and the well used by each group was different.

Quote

Rekishi Sanpo Map Kaisetsu-hen, Yui Rail Eki Shuhen Monogatari, Oroku no Haisho, Naha Machima~i