Shintoshin (New Urban Center) Park
Nature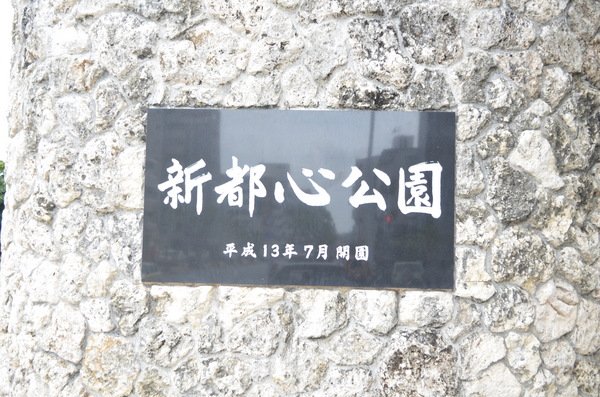 A park built in the Naha City Shintoshin (New Urban Center) area in 2001, with a land area of about 18 hectares, the biggest park among parks in the Shintoshin area. The Shintoshin Park encompasses tennis courts, basketball courts, skateboard courts, a jogging course, multi-purpose playground, Naha City greenery center and more. Men and women of all ages are seen using facilities of their choice throughout the day and week, the park provides a place of recreation and relaxation for the citizens. The Shintoshin Park adjoins the Okinawa Prefectural Museum and Art Museum on the southwest side, and San-A Naha Main Place on the south side. There is a pedestrian-only road "Omoro Kafubashi" on the Naha Shintoshin Post Office side, connecting with the Kuganimui Park; also, another pedestrian-only road "Omoro Amekubashi," running across the San-A Naha Main Place, connects with the Omoromachi Yui Monorail station.
As well, the park is designed to handle disasters. The park can be used as a heliport in case of emergencies and stocks disaster supplies in the basement of the greenery center.
Basic information
Address

900-0006

3 Omoromachi Naha Okinawa

Business hours

24 hours, every day

Close day

None

Charge

Free

Parking

Free Parking (141 spaces).

Access information

Head north on the Route 58 from the airport, turn right at the Uenoya intersection. Turn left at the road between the Apple Town and Prefectural Museum, about 500m from there.