Kamiga
History
Nature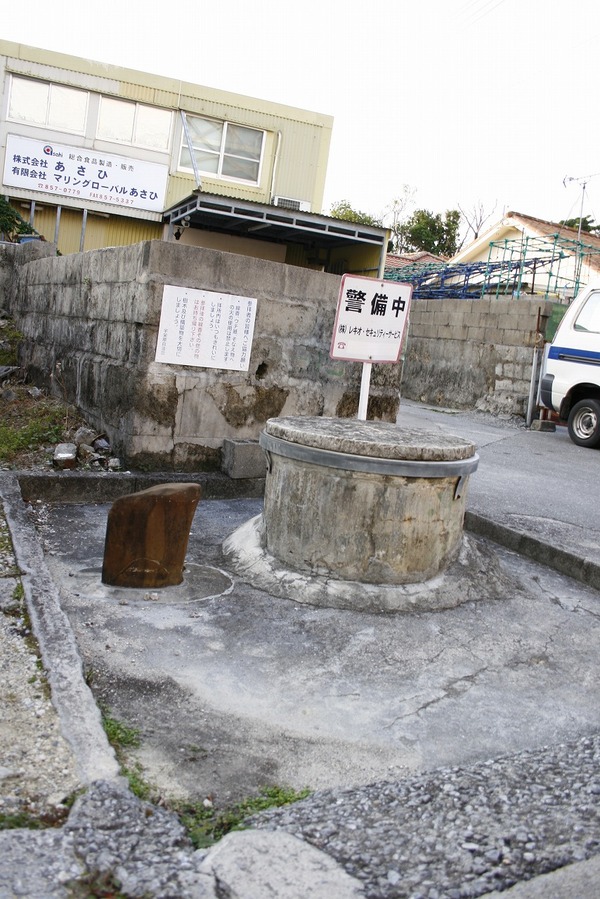 A long time ago, it used to be a village's well (gaa) for ritual.
Basic information
Address

901-0152

93 Oroku Naha Okinawa Across from the Toma House

Business hours

Nothing in particular

Close day

Nothing in particular

Charge

Free

Parking

None

Access information

Get off the "Yui Rail" at Onoyama-kouen Station. A 9-minute walk away.
Take the bus route No. 9, or No. 11, and get off at Daini-Oroku bus stop. About a 3-minute walk away.
Additional Information
Academic information

A long time ago, it used to be a village's well (gaa) for ritual, but a concrete cover is on the well. There are the square called Irinuashibinaa in neighbourhood.

Quote

Rekishi Sanpo Map Kaisetsu-hen, Yui Rail Eki Shuhen Monogatari