Kara-ga Well (including the access road)
Historic sites
Nature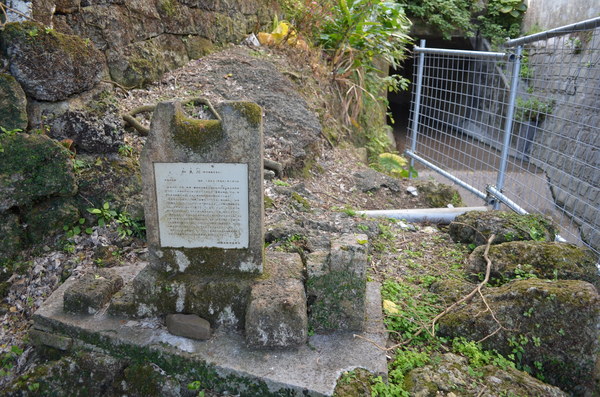 Kara-ga is described on "Shuri Kochizu (The Old Map of Shuri)(Stored in the Prefectural Museum)" in early 18th century, and its name first appeared in 1759 on "Kyuyo (the chronicles of Ryukyu)," which says Kara-ga Bridge was built over a neighboring stream (presently Makabi River). As the name of the well, Kara-ga is written on an inscription "Takarahi" monument, built in 1807.
Basic information
Address

903-0821

2-10-1 Gibo-cho Shuri Naha Okinawa

TEL

098-917-3501 (English is not supported)

Municipal cultural property division of Naha city

Business hours

Nothing in particular

Close day

Nothing in particular

Charge

Free

Parking

None

Access information

A 4-minute walk from the monorail Gibo station.
Additional Information
Academic information

Cultural property(Municipal designated historical site)
Designated date: July 14, 1989
Kara-ga is described on "Shuri Kochizu (The Old Map of Shuri)(Stored in the Prefectural Museum)" in early the 18th century, and its name first appeared in 1759 on "Kyuyo (the chronicles of Ryukyu)," which says Kara-ga Bridge was built over a neighboring stream (presently Makabi River). As the name of the well, Kara-ga is written on an inscription "Takarahi" monument, built in 1807. The well was structured to dam spring water from a natural cave in about 6m of limestone on the riverbank. In front of the well opening, there is a box-shaped space for fetching water. Also overflow water is designed to go under the space to pour into the neighboring stream.
The stone-paved road from the side of Kara-ga Bridge down to the well is spacious and a higher access road was constructed around the open space, so it is well-designed for water fetchers to come and go, in a good order.
The left and the right sides of the cave were piled with a skillfully designed and unique masonry in Okinawa called "Aikata-zumi," where piles of stones are cut into polygonal shapes prior to fitting. The open space and the stone pavement laid out admirably shows the characteristics of Kara-ga.

Quote

Naha Board of Education Cultural Heritage Division (2007) "Naha Cultural Property" Naha Board of Education