Gajanbira Park (including a monument inscribed with Hibari Misora's song)
Nature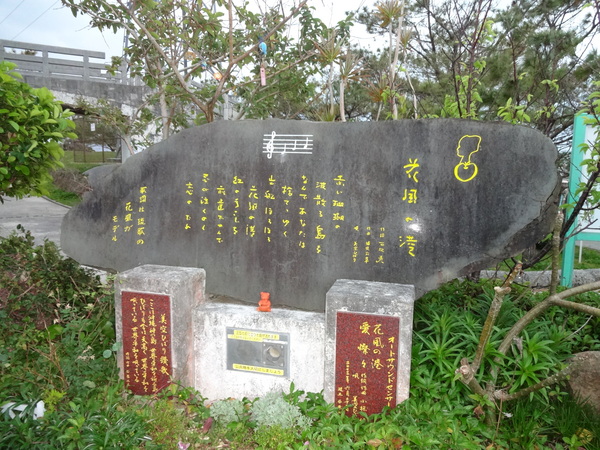 Located on a hill in the Oroku District, the park has an open lookout space on its west end, where you can view all of Naha City from there. At a corner of the open lookout space, there is a monument dedicated to Hibari Misora, one of the great Japanese enka singers. The lyric of her song "Hanafu no Minato" is engraved on the monument. Her songs "Hanafu no Minato" and "Misora Hibari Sanka (Praising Hibari Misora)" are playing from a speaker. As this place is well known for its beautiful night view, many people also visit at night.
Basic information
Address

901-0155

1 Kinjo Naha Okinawa

Business hours

Nothing in particular.

Close day

Nothing in particular.

Charge

Free

Parking

None

Access information

About a 5-minute walk from the Naha-Nishi Koko-mae bus stop.