Yogi Park
History
Nature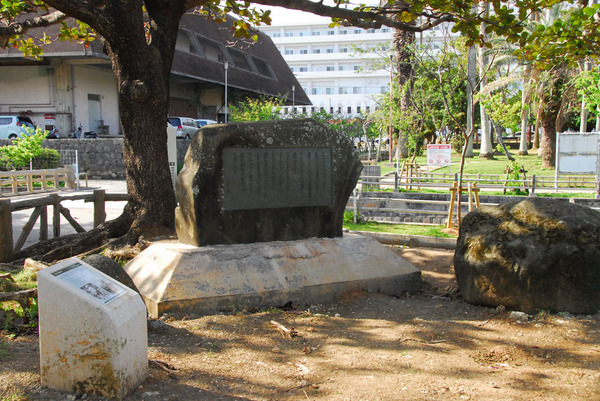 The park located in this historic site has cherry blossoms, Indian coral trees (Erythrina variegata) and a D51 (Old steam loco motive) as sightseeing items in the park.
Basic information
Address

902-0064

1-1 Yogi Naha Okinawa

TEL

098-951-3239

Naha City Hall Construction Management Department Park Management Division

Business hours

Nothing in particular

Close day

Nothing in particular

Charge

Free

Parking

None

Access information

A 15-minute drive from Naha Airport.
A 3-minute walk from the Yogi Jujiro and Red Cross Hospital (Sekijuji Byoin-mae) bus stops.
Additional Information
Academic information

The park has a lot of greenery, is spacious, has plenty of playground equipment, and a baseball field. The prefecture's library and Naha Civic Hall are in the neighborhood. The park also displays a real steam locomotive D51. This D51 was donated to Okinawa to grant hope for the children who want a locomotive. Yogi Park used to be an agricultural experimental station, and Yogi station, as part of the light railway system, was near there. A representative poet of Okinawa, Baku Yamanokuchi's monument, in his honor, stands in the park. Yogi park is also well-known for as a famous spot for cherry blossoms and it has efflorescence tree of erythrina variegate, and the Indian coral tree (Deigo), which is the prefectural tree of Okinawa.