The Toju Temple ruins; the Dogwa Residence ruins
History
Temples and shrines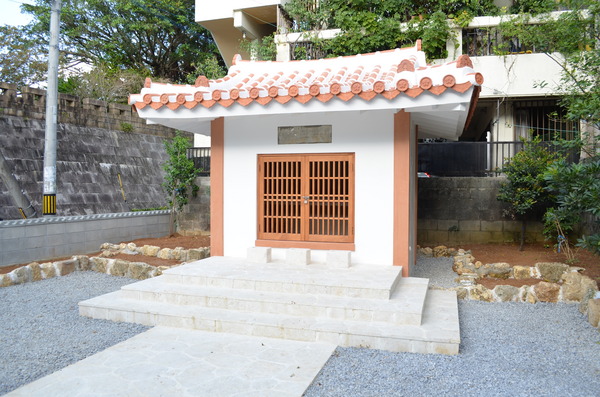 The public welfare facility of Kume Village was once housed in the Dogwa Residence.
Basic information
Address

900-0033

2-18 Kume Naha Okinawa

Business hours

Nothing in particular.

Close day

Nothing in particular.

Charge

Free

Parking

None

Access information

A 1-minute walk from the Shogyo Koko-mae bus stop. A 5-minute walk from the monorail Kencho-mae Station.
Additional Information
Academic information

Those small temple ruins are located near Fukushu-en (Fukushu botanical Garden Park). Because Toju Temple was a branch temple of Naminoue Gokoku Temple and another name of which was "Dogwa", the residence located near the temple was called the "Dogwa Residence". The Dogwa Residence was said to be a facility for helping Kume villagers (Kuninda) out of financial difficulties.