Hamagaga (In the Condominium's parking)
History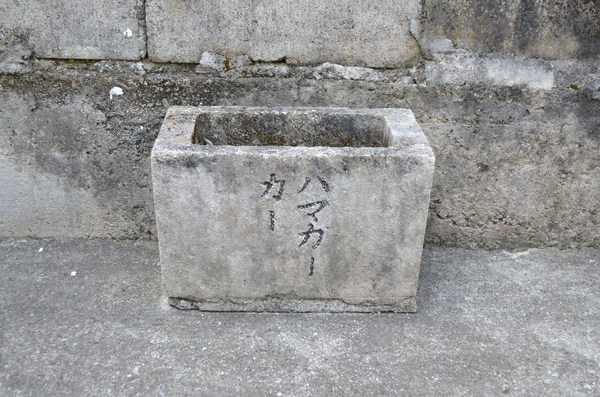 A place of worship in Oroku. Ga (a well) must have been a good source of water for local people.
Tucked away in a residential area, names carved on a stone and an incense burner are placed here. The place is important for local people even today.
Basic information
Address

901-0152

125 Oroku Naha Okinawa

Business hours

Nothing in particular

Close day

Nothing in particular

Charge

Free

Parking

None

Access information

A 1-minute walk from the Oroku bus stop.