Tempura Hill Road Bombproof Shelter
Historic sites
History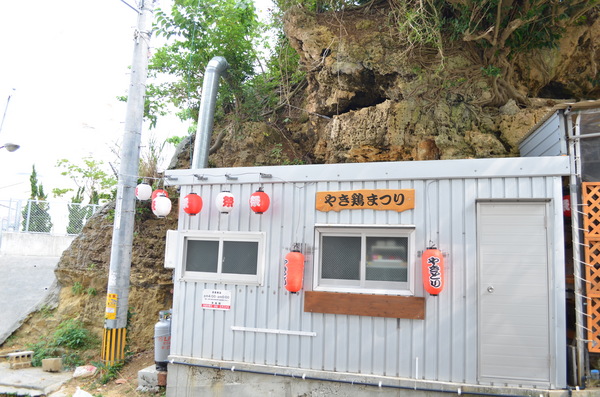 Tempura hill road is located behind Sakurazaka Theater in Makishi, Naha. On the route from the Makishi Public Market to the Tsuboya Pottery Museum, there is a narrow up-hill road ahead of the Tsuboya Pottery Center. Tempura Hill Road Bombproof Shelter is midway through the road. During World War II, the town chairman received an order of Naha Mayor that Tsuboya residents should dig the bomb shelter. It was completed on October 9th, 1944, (the day before the raid on October 10th, when American planes struck Okinawa), many residents of Tsuboya evacuated and were saved. Unfortunately, now it is not possible to enter into the bomb shelter and to know what it looked like in those days.
Basic information
Address

900-0013

3-6-36 Makishi Naha Okinawa

Business hours

Nothing in particular

Close day

Nothing in particular

Charge

Free

Parking

None

Access information

Kokusai-dori Street. About a 6-minute walk from the Mitsukoshi-mae bus stop.