Site of a Hirajo (courthouse)
History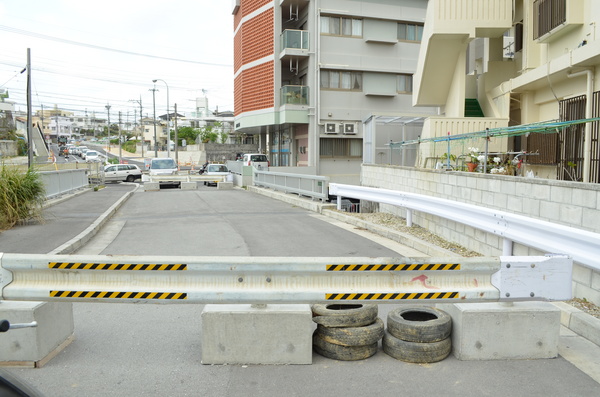 On this site, a courthouse, a court office, a police station, and a detention facility were established during the Ryukyu Kingdom. The site is said to have measured about 300 square meters, but the year these facilities were established is unknown.
Basic information
Address

903-0807

1-20 Kubagawa-cho Shuri Naha Okinawa

Business hours

Nothing in particular

Close day

Nothing in particular

Charge

Free

Parking

None

Access information

A 6-minute walk from the "Yui Rail" Gibo station.
Additional Information
Academic information

On this site, a courthouse, a court office, a police station, and a detention facility were established during the Ryukyu Kingdom. The site is said to have measured about 300 square meters, but the year these facilities were established is unknown. Among the government officers working here were "Hiranosoba" (a director), "Hirahou-ginmiyaku" (a vice director), "Ufuyaku-nushitori" (a chief judge) and, "Ufuyaku" (judges) who would submit draft reports based on the court hearings they conducted. Judgments would have included such sentences as "Zan-Kei" (decaptation), "Ru-zai" (banishment into exile), or "Tera-azuke" (temple custody). The officers also managed the "Tamaudun" (tombs of the King's family) and administered the land and forests in the city.
After the Ryukyu Kingdom was abolished in 1879, "Kubagawa Shibai" (theater) was located at this site at one time.

Quote

Naha City Museum of History