Utaki (Totiku)
History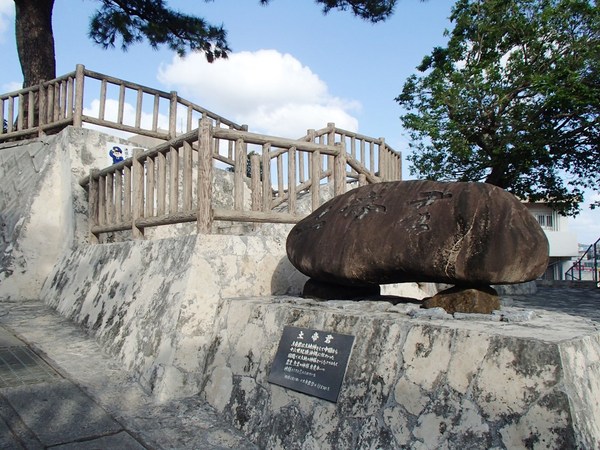 Nature worship and ancestor worship are the basic forms of worship in Okinawa, but a variety of other faiths, gods and Buddhism were introduced from China and Japan.
Here in this shrine is an enshrined statue of the Chinese God of the Land, Totiku, one of the few places where it can be seen.
Basic information
Address

902-0075

386-1 Kokuba Naha Okinawa Next to Pearl Hill Mansion

Business hours

Nothing in particular

Close day

Nothing in particular

Charge

Free

Parking

None

Access information

About 2.9km from "Yui Rail" Asato Station. About a 37-minute walk.
Take the bus route No. 6, or No. 12, or No. 18 and get off at Kokuba bus stop. About a 3-minute walk.
Additional Information
Academic information

Up the slope of the alley from Prefectural Road No. 46 on the right of the pine that grew by the hill, referred to as Tiragu~wamo, there is a shrine of hemispherical stone masonry where the God of the Land was worshiped. Shisa are also placed there.
The golden Buddha that had been enshrined for worship from Kume village's Kokubadunchi, became a statue of red tile before anyone knew it. Additionally, the face broke, and a statue that has been repaired with concrete can be seen when you look into the shrine. The God of the Land came from China in the 16th century, in Kokuba. This God of the Land was also revered as a farming, fishing, and demon exorcising god. There is a festival on February 2nd of the lunar calendar, to honor the God of the Land. Also located nearby is the Fire God's shrine and incense burner. It was established in 2003.

Quote

Rekishi Sanpo Map Kaisetsu-hen, Genba No Annaiban, Kokubashi