Uchina nu Utaki (Okinawa no Utaki)
History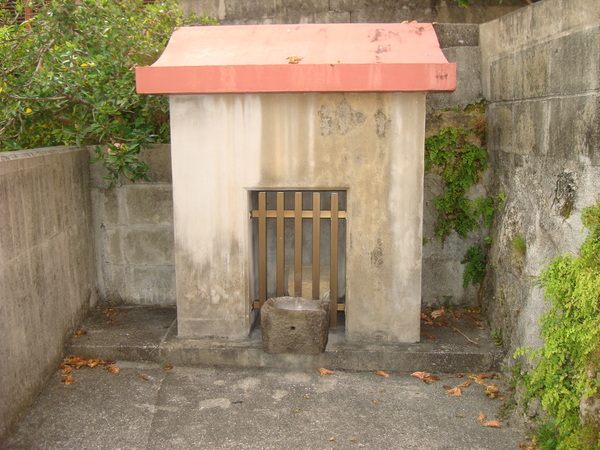 Uchina nu Utaki (Okinawa no Utaki) is the former site of a religious facility and prayer site, which has another name, "Utaki", in the Okinawan language. It is popularly called "Uchina nu Ugan" (Okinawa's Prayer Site) by the Okinawan people.
Basic information
Address

902-0067

1-8-20 Asato Naha Okinawa

Business hours

Nothing in particular

Close day

Nothing in particular

Charge

Free

Parking

None

Access information

A 5-minute walk from the monorail Makishi Station.
Additional Information
Academic information

It is said in the "Ryukyu Yuraiki (The Records of the Origin of the Ryukyu's)" that a god named "Koba no miya ure uibe" is worshipped, and in olden days, the people of Asato Village came here to pray for a good catch from the sea and victory of Harii (Dragon boat races). In the place of worship of the big shrine, there are five incense burners altogether: two inside the latticed area and three outside.