Monument for War Dead of Okinawan Settlers of the South Sea Pacific Mandate
Historic sites
History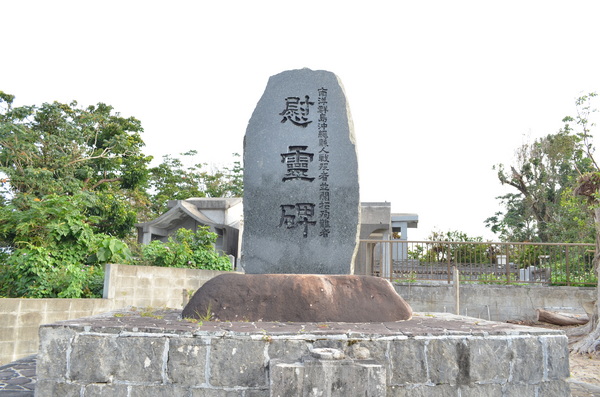 The monument to repose of the souls of 12,826 settlers who lost their lives in the Pacific War of the South Sea Pacific Mandate.
Basic information
Address

902-0078

467 Shikina Naha Okinawa On the grounds of Shikina Cemetery

Business hours

Nothing in particular.

Close day

Nothing in particular.

Charge

Free

Parking

None

Access information

A 4-minute walk from the Shikinaen-mae bus stop.
Additional Information
Academic information

Approximately 60,000 Okinawans settled in the South Sea Pacific Mandate (Islands of Micronesia, such as Saipan, Tinian, Parao, Ponape) before the Pacific War, but 12,826 of them lost their life during the war. From donations of survivors, the monument was built in December, 1963, for the repose for the souls of those who died during their development.