Statue of Confucius
History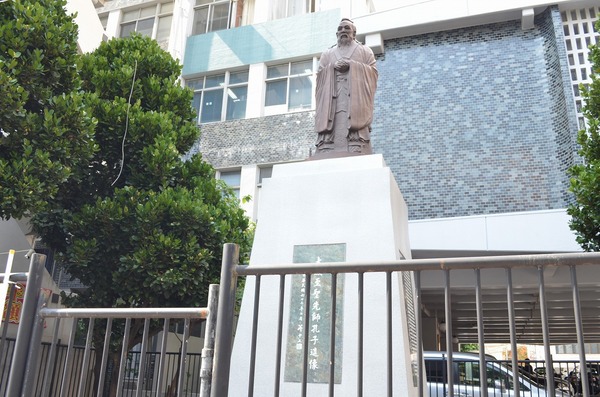 The Statue of Confucius was given to the Kume Confucianist Association by the city of Taipei when the Shiseibyō Temple was rebuilt in Wakasa in 1975. The statue was erected on the spot where the orginial Shiseibyō stood before WWII. It is surrounded by office buildings along National Route 58.
The Kume Shiseibyō was founded in 1676 to honor Confucius. In 1718, politician and educator Tei Sokujun built the Meirindō, first school in the Ryūkyū Kingdom history, on the temple premises. Both temple and school were destroyed in the 1945 Battle of Okinawa. They are commemorated by a stele next to the statue, just off the grounds of the Naha Chamber of Commerce and Industry.
Basic information
Address

900-0033

2-2-10 Kume Naha Okinawa

Business hours

Nothing in particular

Close day

Nothing in particular

Charge

Free

Parking

None

Access information

About a 5-minute walk from the monorail Kencho-mae Station.