Remains of Kohagura horse-back riding grounds
Historic sites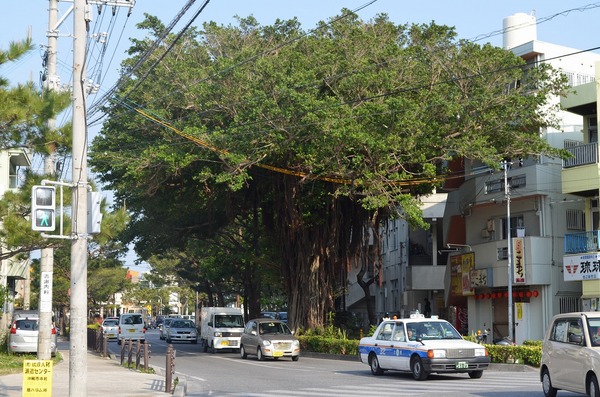 This site used to be the horse-racing track. Races were held once a month and competed for the beauty of horses' steps, not the speed. Miyako ponies were used for the competition. A life-size statue of the Miyako pony, whose size is measured from old photographs, is set up. You will be surprised how small the Miyako pony is. There used to be big pine trees along the street back in olden days. The street was about 10m wide and 200m long, and pine trees were as big as three adults cannot hold with outstretched arms. Banyan trees are planted on the site now. The site is maintained as a Naha city's landscape resource.
Basic information
Address

900-0023

2-1-1 Sobe Naha Okinawa

Business hours

Nothing in particular.

Close day

Nothing in particular.

Charge

Free

Parking

None

Access information

About a 12-minute walk from the Yui Rail Tsubogawa Station.