Remains of Kokuba Keiben Railway Bridge Column
History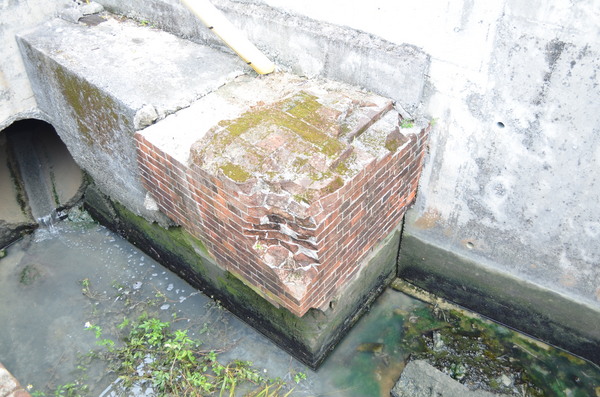 Remains of the Okinawa prefectural government operated railway bridge column.
Basic information
Address

902-0075

Kokuba Naha Okinawa

Business hours

Nothing in particular

Close day

Nothing in particular

Charge

Free

Parking

None

Access information

A 5-minute walk from the Madanbashi bus stop.
Additional Information
Academic information

Okinawa once had a railway operated by the prefectural government before the World War II. The operation started in the Taisho Era and ended in the early Showa Era. The train ran from Naha, Itoman, Kadena and even to Okinawa City. Unfortunately, the railway was damaged heavily during the war and most parts of the railway cannot be seen today. There was a bridge column over Kokuba River, in Naha city. The bridge column is no longer there as the city development has progressed. Some parts of the trains are preserved in the Tsubogawa East Park and Ginowan City Museum.