Takaraguchi
History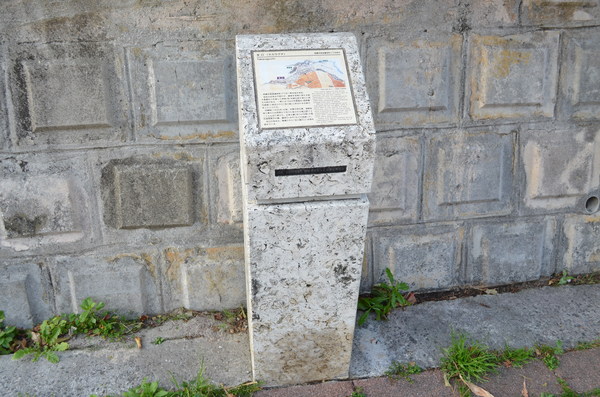 This name refers to the whole 4-chome section of Gibo, but its origin is unknown; however, myths surrounding the origin suggest that ashes were compared to a treasure or that there was at one time a Tsuguchi, or anchorage, for off-loading treasure from the boat which sailed up Makabi River. An old kiln, called Takaraguchi Kiln, is considered to have been in this area, which, in 1682, was integrated into Tsuboya Village (now part of Naha).
Basic information
Address

903-0821

Within the 4 cho-me Gibo Shuri Naha Okinawa

Business hours

Nothing in particular

Close day

Nothing in particular

Charge

Free

Parking

None

Access information

A 6-minute walk from the "Yui Rail" station Gibo.
Additional Information
Academic information

This name refers to the whole 4-chome section of Gibo, but its origin is unknown; however, myths surrounding the origin suggest that ashes were compared to a treasure or that there was at one time a Tsuguchi, or anchorage, for off-loading treasure from the boat which sailed up Makabi River. An old kiln, called Takaraguchi Kiln, is considered to have been in this area, which, in 1682, was integrated into Tsuboya Village (now part of Naha). During road construction work that was carried out after 1945, a good part of the nearby hill was removed, and in the course of this work a gravesite of the royal family (Takaraguchi no Tamaudun), tomb of (Bauji Kunigami Uekata), the water well "Jibuga", and other sites were destroyed.
Today, only the still existent spring "Takaraguchi Hija" reminds us of this place's name.

Quote

Naha City Museum of History