Sueyoshi Park (Giant Trees: Japanese cinnamon, Indian coral tree, Banyan tree, Japanese sea fig, and typical cherry blossoms)
Historic sites
History
Nature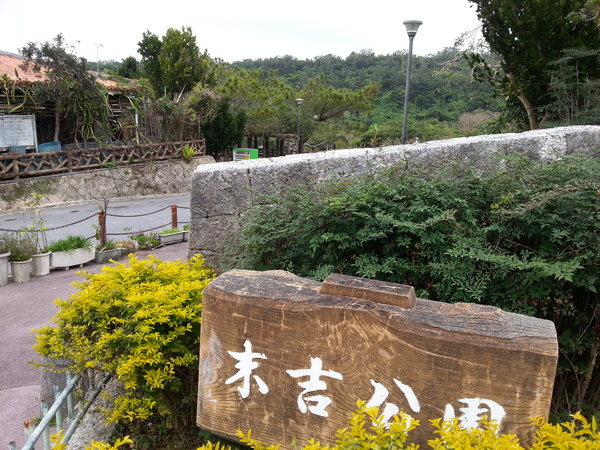 This is a large park with rich vegetation that you can enjoy watching from the Yui Rail window.
You can closely see the fully grown big trees such as Indian coral trees, Japanese sea figs, and Japanese cinnamon. There are Taiwan cherry trees whose flowers bloom much earlier than any other place in Japan. The Hanami-bashi Bridge spans the Aja River. This place is said to be the stage model of the show, Kumiodori「 Shushin Kaneiri 」. There are still forests and rivers that remained intact near Sueyoshi shrine, a national historical site. Inside the park, there is a facility called Mori no Ie Minmin, where children can experience and learn about nature. Observations of plants and creatures are held periodically and also firefly observations are held seasonally.
Basic information
Address

903-0801

1-3-1 Sueyoshi-cho Shuri Naha Okinawa

TEL

098-951-3239

Shin Toshin Mekaru Chousha Park Management Room

Business hours

9:00 ~ 21:00

Close day

None

Charge

Free

Parking

Parking spaces are available (Located at 2 places, the City hospital and Mori no Ie MinMin) 39 free parking spaces。

Access information

Take the 「Yui Rail」 from the Naha airport and get off at Naha Shiritsu Byoin-mae. A 10-minute walk. For local bus (#9,#11, #17, #25, #33) get off at the Taira bus stop. A 3-minute walk. (For Yui Rail, go in the direction of Sueyoshi shrine, for bus stop, go to Mori no ie MinMin).
Additional Information
Barrier-free

車イス駐車場

車イス用トイレ

スロープ

Quote

Naha City HP, Naha Machima-i