Tomb of Yomitanzan Udun
Historic sites
History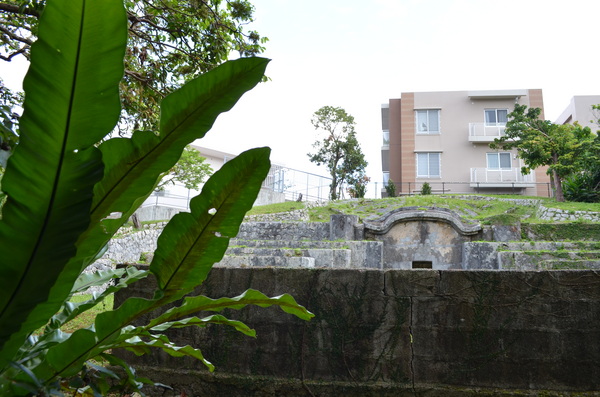 This is the tomb of Prince Yomitanzan Choken (1745 to 1811), the second son of King Sho Kei and his lineal kin. On the hill of kucha (clay soil), this magnificent kamekouhaka (turtleback-shaped tombstone) was constructed by large stone materials carried from far away.
Basic information
Address

903-0804

2-68 Ishimine-cho Shuri Naha Okinawa

TEL

098-917-3501  (English is not supported)

Municipal cultural property division of Naha city

Business hours

Nothing in particular

Close day

Nothing in particular

Charge

Free

Parking

None

Access information

A 4-minute walk from the Jijikai Jimusho-mae bus stop.
Additional Information
Academic information

Cultural property(Municipal designated architecture)
Designated Date: August 1, 1984
This is the tomb of Prince Yomitanzan Choken (1745 to 1811), the second son of King Sho Kei and his lineal kin. On the hill of kucha (clay soil), this magnificent kamekouhaka (turtleback-shaped tombstone) was constructed by large stone materials carried from far away. Masonry technique shows the delicate and wonderful work of art, and three-tiered stone walls on the left and right on the front side called "sode (sleeve)" represent the high status of the family. The stone wall on the whole front side was built with a style called "Nunozumi," where rows of big stones are piled in a straight line, which dominates the scene. The curve of stone walls surrounding the turtleback-shaped sepulcher gradually goes down to largely surround the square before the tomb from the left and right sides, and the stone wall is built with a style called "Aikatazumi," where piles of stones are cut into polygonal shapes prior to fitting.
This tombstone shows marvelous masonry techniques, making it a typical tombstone of the upper class during the Ryukyu Kingdom period.

Quote

Naha Board of Education Cultural Heritage Division (2007) "Naha Cultural Property" Naha Board of Education