Seigenji
Temples and shrines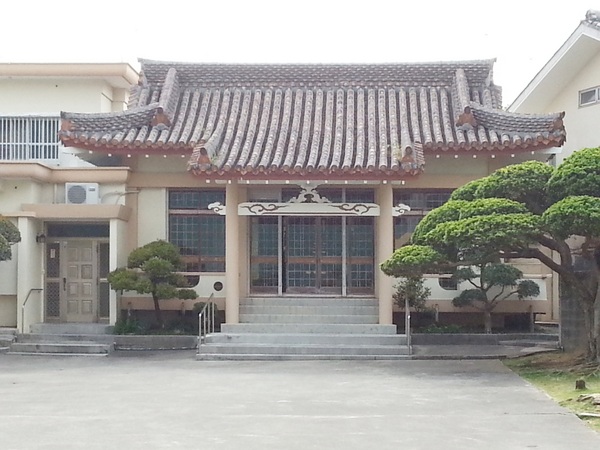 Seigenji is a temple of the Toji Shingon sect of Buddhism, located in Uenoya, Naha City, Okinawa Prefecture. It was originally established to administer the nearby Ameku Shrine (shinto shrine). The founder of the temple is Tokkai-Zenji, and the principal deity is Shokannon Bosatsu (Āryāvalokiteśvara). The Buddhist name of the temple is Amaku-zan (also known as Amaku-nu-tira).
In Okinawa Prefecture, temples of the same sect include Jinguji Temple (Futenma, Ginowan City), Henshoji Temple (Kubota, Okinawa City), Rinkaiji Temple (Akebono, Naha City), and Shintokuji Temple (Asato, Naha City).
Basic information
Address

900-0011

392 Uenoya Naha Okinawa

TEL

098-868-7731 (English is not supported)

Business hours

Nothing in particular.

Close day

None

Charge

Free

Parking

None

Access information

About 10 minutes by car from the Yui Rail Asahibashi Station.
Additional Information
Academic information

When it was built in 1465-87, it was located near the north shore of Tomari Port in Naha City, on the southern edge of the Ameku Plateau, with Ameku Shrine to the east. At that time, the temple was sometimes used as a lodging place for foreigners, partly because of its proximity to the port.
Seigenji Temple was destroyed by fire during the Battle of Okinawa. It was then rebuilt at its present location about 50 to 100 meters north of the original site. At the temple are enshrined Tenryu-O-Onkami, Tenkuomi-no-Hime, Benzaiten, Tomari Ryu-no-Mikami, Bentenfu-Yasuhiko-no-Okami, and the three Kumano gods (Izanami-no-Mikoto, Hayatama-no-Onokami and Kotosaka-no-Onokami).