Kokusai (International) Street
Shopping
Street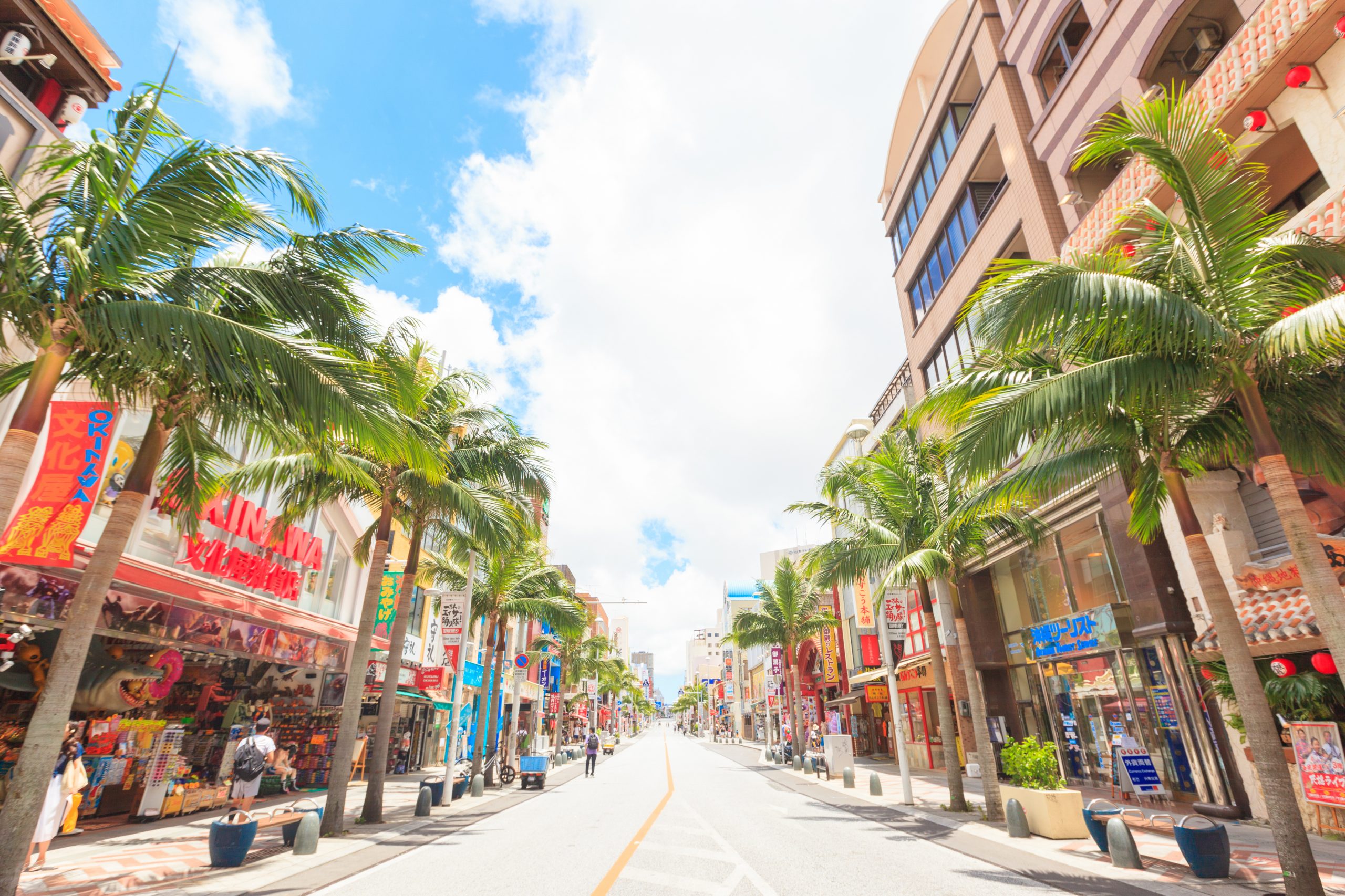 When the road was built as a prefectural road in 1933, Kokusai Street was one straight road from the former Naha downtown to Shuri. There were only farm fields spreading out in the neighbourhood. After the war, it was turned to a burnt field, but a mile road between Palette Kumoji (present) and Asato has reconstructed. People started to gather on Kokusai Street because the U.S. military confiscated the center part of Naha downtown.
A movie theater and department store were built at Kokusai Street; then it developed and rapidly grew into a bustling area. The name of Kokusai Street became famous and, at the same time, souvenir shops, restaurants and hotels for tourists were lined up there. Local people's living areas shifted and spread from the neighbourhood of Kokusai Street to the suburbs. Today, Tenbusu Naha, an original Okinawan variety store and a cafe have opened since then, local people gather at Kokusai street again.
Basic information
Address

900-0014

Matsuo - Makishi - Asato Naha Okinawa

Access information

A 3-minute walk from Yui Rail Kencho Mae station or one minute walk from Makishi station.