Fitate-mo Field
Historic sites
History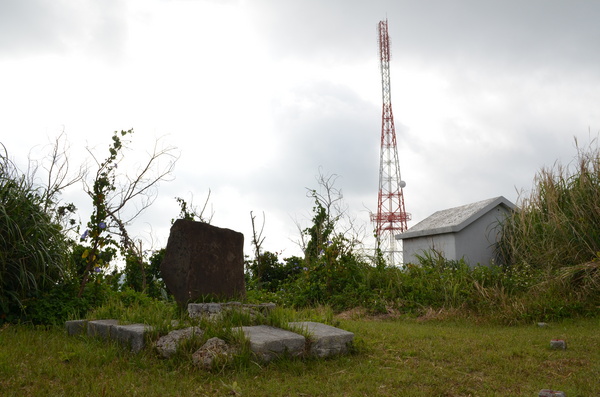 Fitate-mo Field is a beacon mound site which functioned as a light house during the Ryukyu Kingdom period. It is said that when ships going to and coming back from China and Satsuma returned to Ryukyu or when the neighboring fishermen came back from their distant-sea fishing, local people made a fire with pine straw inside of the stonewall to show the location of the island for ships passing the shore not to sail further to the Pacific Ocean.
Basic information
Address

903-0804

2-250-97 Ishimine-cho Shuri Naha Okinawa

TEL

098-917-3501

Municipal cultural property division of Naha city (English is not supported)

Business hours

Nothing in particular

Close day

Nothing in particular

Charge

Free

Parking

None

Access information

About 5 minutes by car from Torihori intersection.
Additional Information
Academic information

Designated Date: March 20, 1998
Fitate-mo Field is a beacon mound site which functioned as a light house during the Ryukyu Kingdom period. It is unknown when it was built. Three areas of Nishihara Town, Haebaru Town, and Ishimine Town, Shuri join this hill. The parcel number is 2-250, Ishimine-cho, Shuri.
This hill has a great view of the Pacific Ocean below your eyes. On a field where flower buds were grown commonly known as "Mo (field)," a beacon mound was built. That's why it is called "Fitate (beacon mound)." It used to be more than 160m above sea level. Since those days, on the east slope slightly down from there, a box shape that was 5 to 6m in height and width 1m in depth was dug, and earth-retaining stone walls surround the inside of the hole.
It is said that when ships going to and coming back from China and Satsuma returned to Ryukyu or when the neighboring fishermen came back from their distant-sea fishing, local people made a fire with pine straw inside of the stonewall to show the location of the island for ships passing the shore not to sail further to the Pacific Ocean.
The names of people involved in the establishment of Fitate-mo are inscribed on the fine-grained sandstone [nufuni (bones) of Nibi (sandstone)], which was built in the earh-retaining stone walls. But the sandstone was worn out so that the names are difficult to read.
The beacon mound was destroyed during the Battle of Okinawa. After the war, the top of the hill was scraped away to construct graveyards. Now all that is left here is the sandstone with the names inscribed on it.

Quote

Naha Board of Education Cultural Heritage Division (2007) "Naha Cultural Property" Naha Board of Education